Get a jump start on your reading!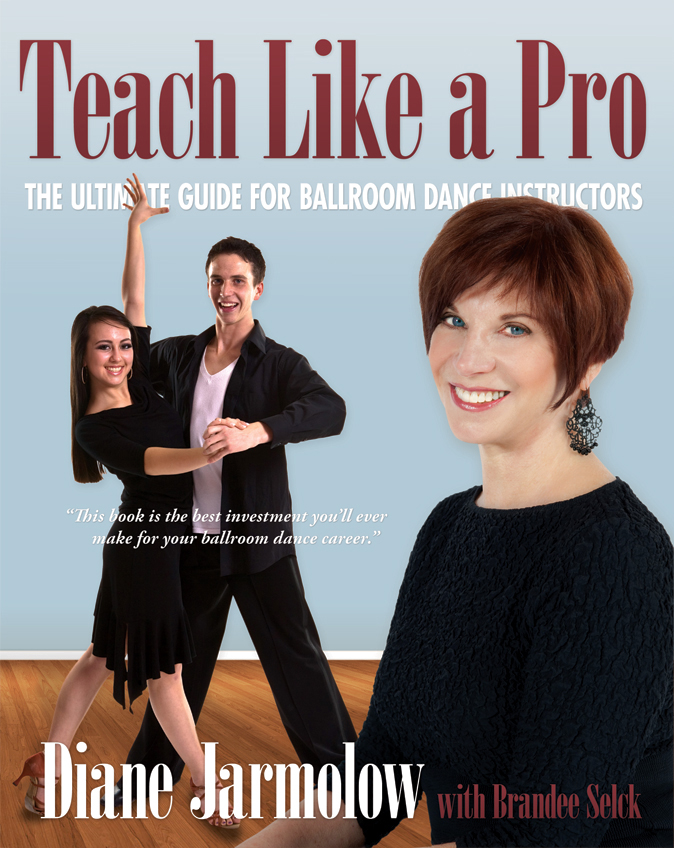 Teach Like a Pro is packed with juicy teaching tips, useful analogies, exercises, and games that have been field-tested and proven effective for teaching ballroom dancing.
It is organized with your needs as a dance teacher in mind.
Take your lessons home with you! Taking notes in class is next to impossible. Teach Like a Pro is the go-to guide for current and aspiring ballroom dance instructors.
Own your copy today!