Hannah Cole is an ambassador of quality ballroom dancing, teacher training, and lots of fun.
Hannah won her first dance competition aged 7, free-styling to "She wore an itsy-bitsy-teeny-weeny-yellow-polka-dot Bikini" at a talent show in Northern California.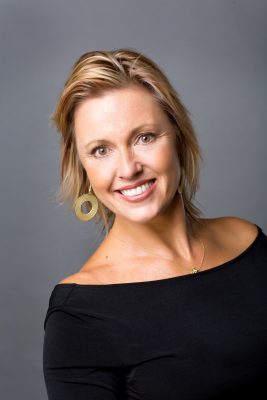 Drawn to musical theatre throughout high school, Hannah first experienced partner dance while studying in Costa Rica.  She struck gold. "The gringa that learned to dance" became a familiar compliment, and within six months, her Costa Rican living room was transformed into a cozy dance school.
But the learning had just begun. Hannah, returning to the United States then committed herself to being the best of dancers and teachers. Diane Jarmolow was but one mentor, and a most important one at that. Exhibiting a rare talent and enthusiasm, Hannah was soon drafted by Diane to instruct career-minded students at San Francisco's Metronome Ballroom while, of course, nurturing her own skills and students. Their special relationship further blossomed as the Metronome became one of the country's most successful independent dance studios, as Diane became known as the "teacher of teachers," and as Hannah became a most requested teacher.
She has since trained with many of the greatest Ballroom, Latin and Swing dance instructors in the nation. She has also contributed to nearly every aspect of the ballroom profession as a teacher, coach, dance director, studio consultant, trainer of teachers, performer, competitor, and adjudicator. She has worked, competed and performed throughout the US and abroad. Among other achievements, she was a 2004 Ohio Star Ball Rising Star Smooth finalist, and has won countless Top Teacher awards competing in all styles and levels. Her technical precision, innovative teaching techniques and genuine love of people have made her a most requested instructor and coach.
In 2012, Hannah was recruited to Las Cruces, New Mexico – where she currently resides – to establish and direct the New Mexico State University DanceSport concentration. Among her many accomplishments during her time at NMSU, she brought home 47 National and National Collegiate DanceSport championship titles, raised more than $200,000 net profit to support the program, created, directed, and produced nine performance productions, contributed to nearly 60 community service projects, and successfully placed every graduate into professional careers. In 2015, Hannah was honored with Congressional Recognition for her achievements with the DanceSport Company and her positive representation of the Southern New Mexico region.
Completing her time at NMSU in 2017, Hannah has chosen to make the beautiful community of Las Cruces, New Mexico her home and the newfound home to The Ballroom Dance Teachers College. Hannah is honored by the opportunity to take the Ballroom Dance Teachers College to the next generation of dancers.
Hannah is the residing USA Dance Director of the College Network and chair of the National Collegiate DanceSport Championships.  She is co-author to the 2015 DVIDA Silver American Rhythm manual, a successful trainer for professional certifications, a Pro DVIDA regional examiner (since 2006) and holds professional certifications in American style Rhythm and Smooth, and International style Standard and Latin with DIVDA, ISTD and Terpsichore.  Hannah lives by the vision "Uniting the World through Dance" as she believes it to be the one great unifier.
To book with Hannah or find out more please contact us.