Move Like a Champion is a revolutionary program designed to help all levels of dancers solve the problems that plague them.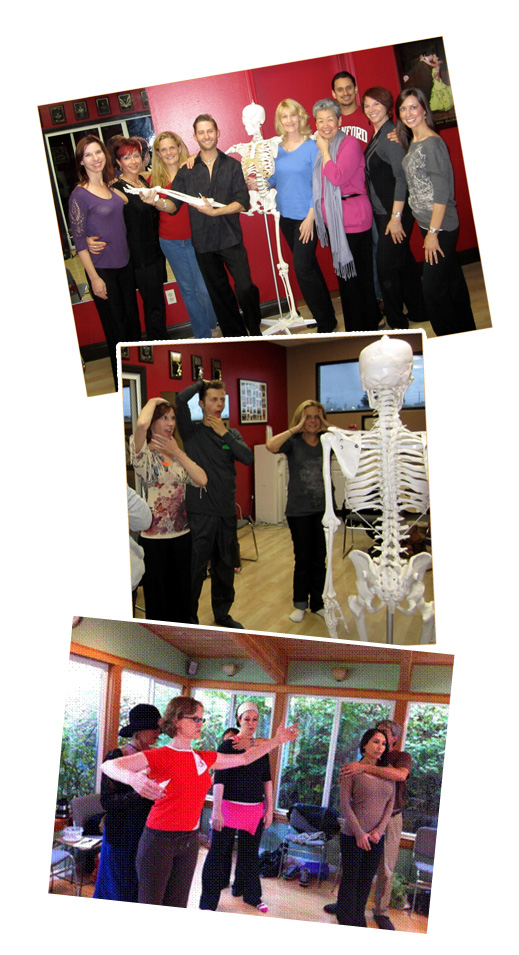 Each of the 64 exercises has been developed to teach you how your skeleton works so that you can take charge of your body and dance with grace and efficiency in all of your Ballroom, Latin and Swing dances.
Created by Top Teacher Diane Jarmolow and Latin Champion Kasia Kozak, the Move Like a Champion system will improve your posture and balance and help you resolve a range of issues, from weak frame to sloppy feet, and small strides to awkward arm styling.
Move Like a Champion training is part of our Teacher Training Program, BDTC Curriculum (formerly BDTC in-a-Box), and T for Two workshops.
Schedule a Workshop at Your Studio
Contact us NOW and bring Move Like a Champion to your studio!
Praise for Move Like a Champion
Here's what dancers and teachers are saying about our Move Like a Champion training:
I have already started to implement the terminology and concepts. I taught the concepts of "orgasmic figure eights", "don't get tipsy", and "rock the boat" to one of my students trying to explain Cuban motion and their grasp of the concepts and understanding were instantaneous. I believe the phrase was "OH, I get it! Wow!

~ Eric Fierro, Professional Competitor and Master Teacher, New Mexico State University
I am extremely excited to have taken this course. The material is incredibly valuable and answers so many questions I have had. It is like discovering the missing link I have been looking for regarding how to allow the body to do what it naturally wants to do to create the movement and power we want to be the best dancers we can be.

~ Linda Rowland, Certified Dance Instructor, Kingston, New York
I thoroughly enjoyed the Move Like a Champion workshop. I found it useful for everyday living, as well as dance.

Since the workshop, I find myself concentrating more on my posture at work, in the car, just about everywhere! The other day I got one of the best compliments when someone said, "the way you stand, you look like a dancer".  Wow!

~ Maureen Dragoni, Ballroom Dancer, Ann Arbor, Michigan
Becoming MLC certified really solidified my understanding of the exercises and their concepts.

I just taught my third 8-week MLC course and it was the best one yet. I was more creative in helping students apply the exercises to their dancing. Students were impressed at how quickly "knuckle biter" helped their posture and how "go bowling" made nice light connection with their partner.

~ Trish Stuckey, DVIDA Regional Examiner and Master Teacher at the College of Ballroom Dance, Ann Arbor, Michigan
Purchase the Book and DVD Now!
.
Happy Move Like a Champion Participants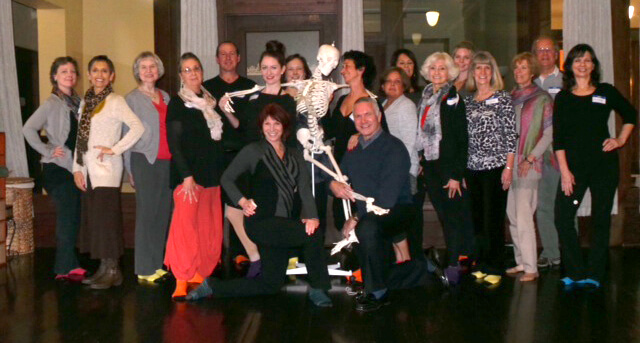 Happy Move Like a Champion participants in Pittsfield, MA on November 2, 2014